Home Visitation Project
"Child Abuse Treatment Corner" Volunteer Home Visitation Service
Sponsored by Fu Tak Iam Foundation Limited
Target families: families with children aged 0-5 and mothers whose pregnancy moved into 24 weeks living in Kwai Tsing District, and those families facing parenting, emotional or marital issues.
Services: trained volunteers of the project provide support to families to develop knowledge and skills in child rearing, parenting and community resources, to release the pressure and anxiety in their pre- and post-natal stages, and provide a safe and healthy environment for children. Positive Parenting Training Courses are held regularly to share positive parenting knowledge and emotion management skills.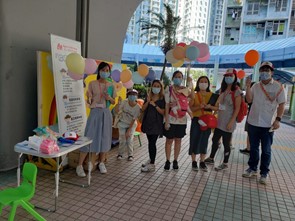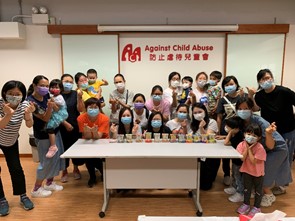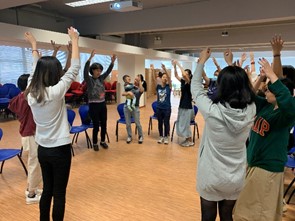 The Hong Kong Jockey Club Community Project Grant: Healthy Start Home Visiting Project
Sponsored by Hong Kong Jockey Club Charities Trust
Target families: parents-to-be and new parents who live in Tuen Mun, Yuen Long and Tin Shui Wai
Services:
Assign trained volunteers to provide home visitation for the eligible families. Moreover, we provide post-natal care support service to support the postpartum mothers and to take care of newborn babies during the critical period. Trained volunteers are assigned to visit the families. The visits aim at observing home safety, sharing and demonstrating baby care skills, breastfeeding skills and providing emotional support to the mothers after childbirth.
Other supportive service includes "Healthy Start Resource Library", which provides a wide range of books and educational compact discs on pre-and post-natal care, infant development, home safety and positive parenting for target families to borrow. We also search and match the essential baby items, such as cribs, buggies and baby clothes families need from donated items, to promote mutual help among the services users.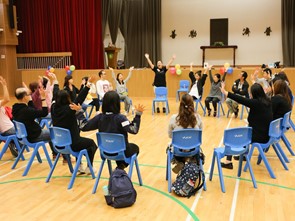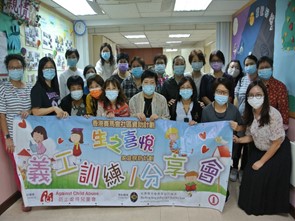 "Bless My Home Forever" Volunteer Home Visitation Project
Sponsored by The Community Chest of Hong Kong
Target families: families with children in Sham Shui Po District, for example, low income, single parent and new arrival families, children with special educational needs, and parents with emotional problems.
Services: we arrange regular volunteer home visitation, sharing sessions, community education and parent-child outings for participating families. Children of these families can have a desirable environment to grow up. Knowledge, skills and information in areas of positive parenting, child safety, community resources and parent-child relationship are regularly provided to participating families.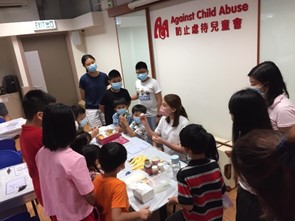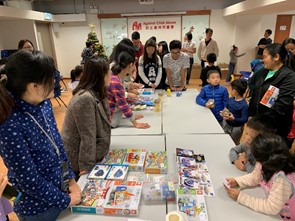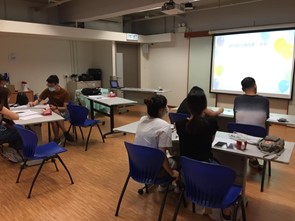 Daylily Project for Young / Single Mothers
Sponsored by The Community Chest of Hong Kong
Target families: young / single mothers
Services: trained volunteers provide child care, positive parenting skills and emotional support through regular home visitation. Apart from home visitation, the project also provides family sharing forums and family activities to broaden the horizons of the families.