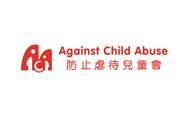 Year 1978
The case of Lai Shuk Mee, a 10-year-old girl being severely abused, hit the headlines of local newspapers. Moved by the sad case, a concerned multidisciplinary group saw the need to look into the problem of child abuse in Hong Kong.
Year 1979
ACA had a modest start in 1979, the International Year of the Child, as a pilot project funded by the Hong Kong Jockey Club (then Royal Hong Kong Jockey Club) for identifying the extent of child abuse in Hong Kong.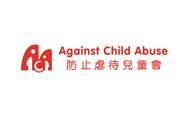 Year 1980
ACA was established and formally registered as a NGO in July 1980.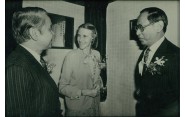 Year 1982
ACA became a member of the Community Chest of Hong Kong and established an office at Choi Wan Estate.
Year 1986
Supported by the Keswick Foundation, ACA established Tuen Mun Centre.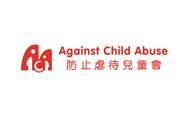 Year 1991
ACA set up a concern group on "Children being left unattended" which evolved into the Hong Kong Committee on Children's Rights (HKCCR) under ACA's auspices in 1992. HKCCR established as an independent body in 1995.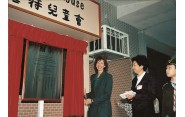 Year 1993
ACA became a government subvented agency. The headquarters of ACA was relocated to Chuk Yuen (North) Estate in Wong Tai Sin.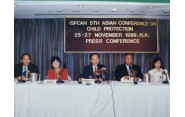 Year 1999
ACA became the first National Partner of International Society for Prevention of Child Abuse and Neglect (ISPCAN) and jointly organized the ISPCAN 5th Asian Conference on Child Protection.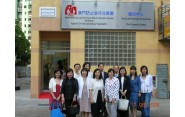 Year 2005
The Against Child Abuse (Macau) Association (ACAM) Child Protection Centre was established.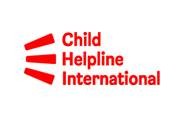 Year 2006
ACA became a full member of Child Helpline International (CHI)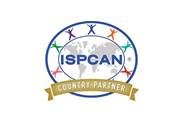 Year 2006
ACA received 2006 Distinguished Service Award - ISPCAN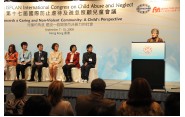 Year 2008
ACA hosted 17th ISPCAN Congress on Child Abuse and Neglect in Hong Kong.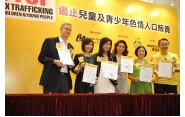 Year 2010
ACA organized the 'Stop Sex Trafficking of Children and Young People' Campaign with the support from ECPAT (End Child Prostitution, Child Pornography and Trafficking of Children for Sexual Purposes)
Year 2011
ACA set up an office in North Point as our head office.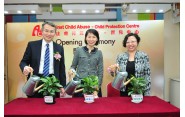 Year 2013
ACA Child Protection Centre was established on 19th November, to extend our child protection service by using our experiences for more than 30 years.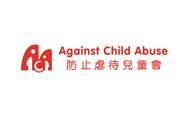 Year 2015
Supported by The Hong Kong Jockey Club Charities Trust, ACA Tuen Mun Centre established a multi-purpose function room at Ting Hong House, On Ting Estate.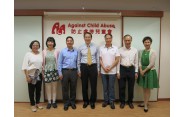 Year 2016
Supported by Fu Tak Iam Foundation, ACA established Kwai Chung Centre.